Note: This article concerns the Tacoma to Federal Way section of SR509. I'm not at all interested in the 4-lane commuter super-slab that the rest of this beautiful road has been and is being turned into.
SR509 starts near the Port of Tacoma docks at Interstate 705 at the Thea Foss Waterway. The route zips across the south end of Commencement Bay, turns northwestward and twists along the foot of the Bay's east bluff up towards Browns and Dash Points and Poverty Bay, then eastward and on into Federal Way where t meets up with the Pacific Highway(SR99).
Where the fun begins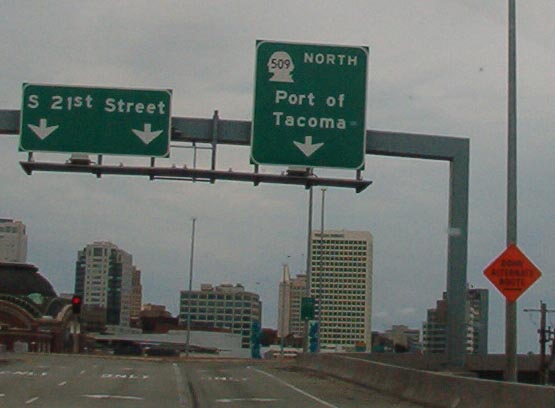 A neat little suspension bridge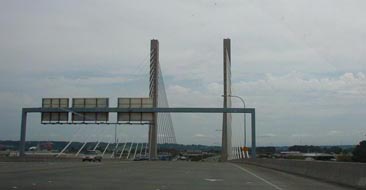 Two lane road begins here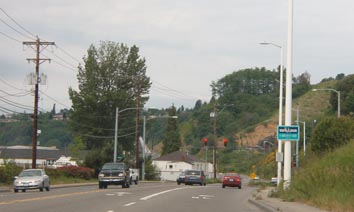 The Thea Foss section of SR509 that runs south is a 4-lane, 60mph highway that run along the Tacoma Rail railyards that service the Port of Tacoma. Some very interesting Red & White locomotives can be seen on the weekends along this stretch of highway. (My photos of them didn't turn out this last time through) You might wish to mind your speed down on Thea Foss, I've seen someone pulled over on that road every time I've been through there. Once across Commencement Bay, SR509 is known as Marine View Drive and drops in two 10-mph steps down to a limit of 40mph amongst stoplights and an eventual narrowing to 2-lanes along the east side of the Bay at the foot of the bluff.
This 2-lane road folows the east side of the Bay up to Browns and Dash Point. The Browns Point Lighthouse, Dash Point State Park are sited very near this road, and once into Federal Way it goes through West Hylebos State Park.
Sweepers on the East side of Commencement Bay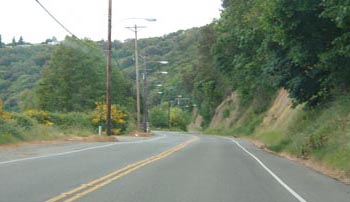 Entrance to the twisties near the State Park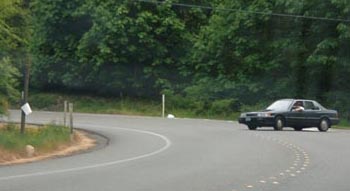 The Federal Way section of this road is dense suburban neighborhoods with lots of driveways and sometimes unmarked sections of curves. Clearly the dense suburbia was not the case when this road was built, as Federal Way reportedly did not even extend west of Pacific Highway in that era. A challenging little set of tight S-curves lies in the middle of the north section, a perfect little something to liven up whas is mostly a light bit of cruising for a sport rider.
A great heap of thanks to Michael Pierce, who told me about this backroad path into Tacoma that was right under my nose.Some rather interesting historical information regarding SR509 can be found at the
SR509 page on Highways of Washington State website.
Watch out for the Law Man on Thea Foss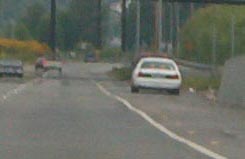 Fun twisty bits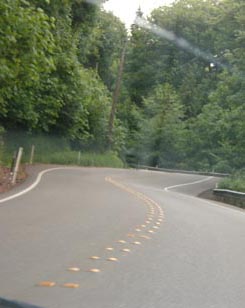 Map of Marine View Drive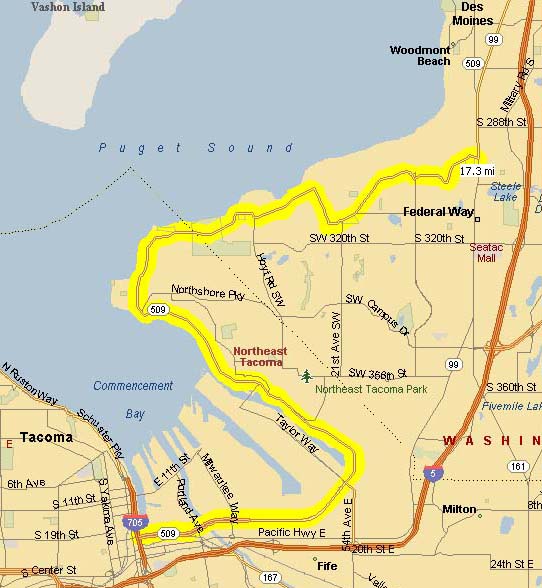 Road Name: Marine View Drive(SR509)
Counties: King, Pierce
Length: 17
Towns: Browns Point, Dash Point, Federal Way, Fife, Tacoma
Google Map: