On the glorious mid-October weekend that we celebrated the end of another riding season with our friends in Vancouver, Washington, we treated ourselves with an early Sunday return trip on SR14. SR14 is one of those highways that re-kindles my love of the old roads, and the craftsmanship and aesthetics that were built into them. Many of the original stone curbs are still in use along the highway, and the un-lined tunnels blasted out of the stone outcroppings were a marvel to investigate.
SR14 winds along the north side of the River, with a lovely mix of sweepers and twisties. The road passes through three different climatic zones (Coastal, Cascade, and Dryside), and there different kinds of curves to keep you from getting bored. This road is a real treat and highly recommended.
A road view, near one of the many state parks. This one is taken from somewhere near Beacon Rock.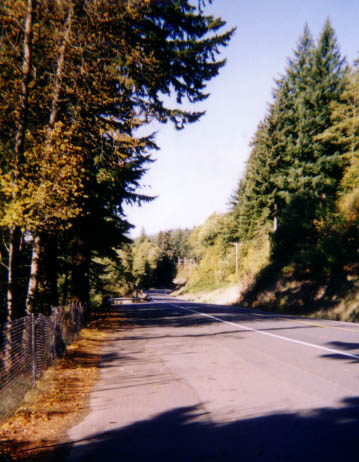 Speaking of the truly marvelous, an 800 foot volcanic plug named Beacon Rock rises above the Columbia River gorge right along SR14. The throat of an extinct volcano, the sides of the rock are nearly vertical and is the largest of its kind in the Western Hemisphere. Other points of interest along SR14 include: Pendleton Woolen Mills, many Columbia Gorge viewpoints, Reed Island State Park, Vancouver Hatchery, Rodney Falls and Hardy Falls, Bonneville Dam, Paciic Crest National Scenic Trail, Skamania COunty Historical Museum in Stevenson, Carson Hot Mineral Springs, Little White Slamon and Spring Creek National Fish Hatcheries, Bridge of the Gods (toll), several wineries, The Dalles Dam and Fishway, Horsethief Lake State park, Maryhill Museum of Art, and Maryhill State Park.
Sweepers and Dunes on the Dryside, near Maryhill.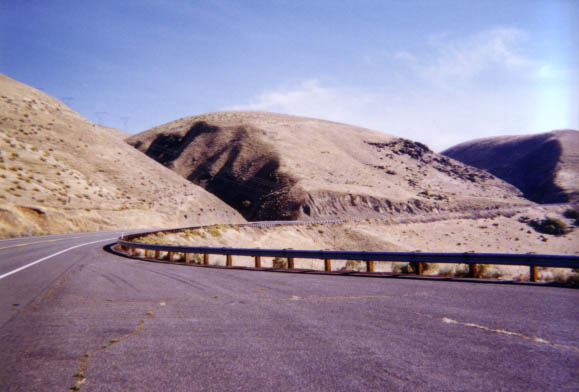 River View from another of the small State Parks along SR14.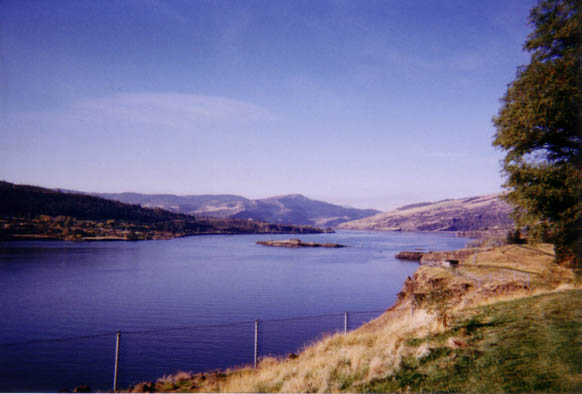 Dryside sweepers and the view of the cliffs on the Oregon side.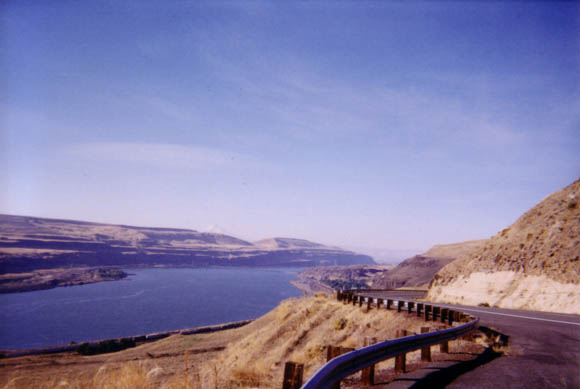 Road Name: Washington State Route 14 (North Bank Highway/Evergreen Highway)
Counties: Clark(WA), Klickitat, Skamania
Length: 88
Towns: Avery, Beacon Rock, Bingen, Camas, Cape Horn, Carson, Cook, Fort Rains, Home Valley, Hood, Lyle, Maryhill, Mount Pleasant, Murdock, North Bonneville, Oak Park, Prindle, Skamania, Smithville, Stevenson, Underwood, Washougal, White Salmon, Wishram, Wishram Heights
Overview Map of Washington SR14, From Camas to Maryhill:


Google Map: