Out on the east end of the Historic Columbia River Highway, is one of the best side-roads in the Columbia River Gorge.
A twisty little bit of narrow two-lane weighing in at just under 15 miles, this highway climbs up and down the side of Rowena Crest with a trio of 3 seperate sets of curves. This incredible piece of roadwork was designed J. H. Scott and completed in 1922 by the Oregon Department of Highways. It closely follows the landforms of the Columbia River Gorge and is in the firm tradition of Oregon DOT's historic highways.
One of the highlights of Rowena Crest is the wildlife and native flora. It's not uncommon to see mule deer up in the Tom McCall Nature Preserve browsing on the wonderful assortment of replanted natural wildflowers and grasses. Also popular is the stunning array of birds making the Rowena area an extremely popular location for bird watchers.
Mile Marker 75 just west of Rowena Crest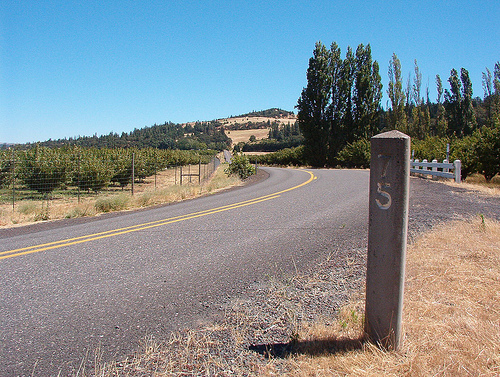 Rowena Loops, by Corey Cavalier (Creative Commons: Attribution Required)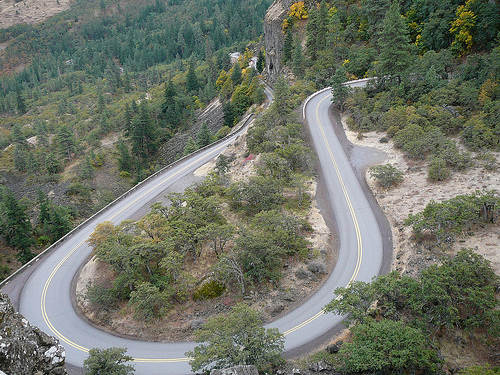 County: Wasco
Length: 15 miles
Towns: Mosier, Rowena (hamlet), Chenoweth
Google Map: