This is north half of one of the best road pairs in Eastern Washington.
I experienced this road in June of 2007 and I must admit that I had an absolute blast. This road has a fantastic set of corners north of the dam, and its north end leads up to Colfax where one can find reliable high-quality fuel, something that's not always easy to find in Central Washington.
Please do keep in mind that you need to know when the dam will be open if you plan to cross. As of the Summer of 2007, this dam is only open during banking hours and only during weekdays once every couple hours.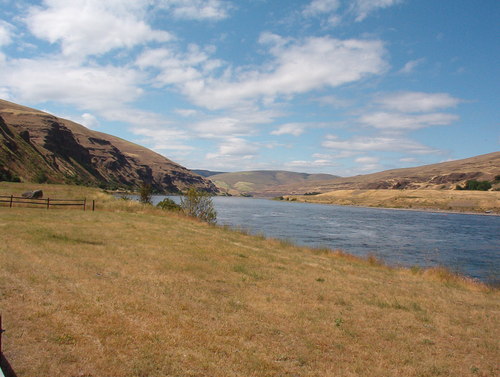 I also highly recommend the road that is on the south side of the Snake River and the Lower Granite Dam, Kirby-Mayview/Lower Deadman Road. It's pure unadulterated sport-riding fun.
Counties: Garfield, Whitman
Length: 20 miles
Towns: Almota, Colfax
Overview Map: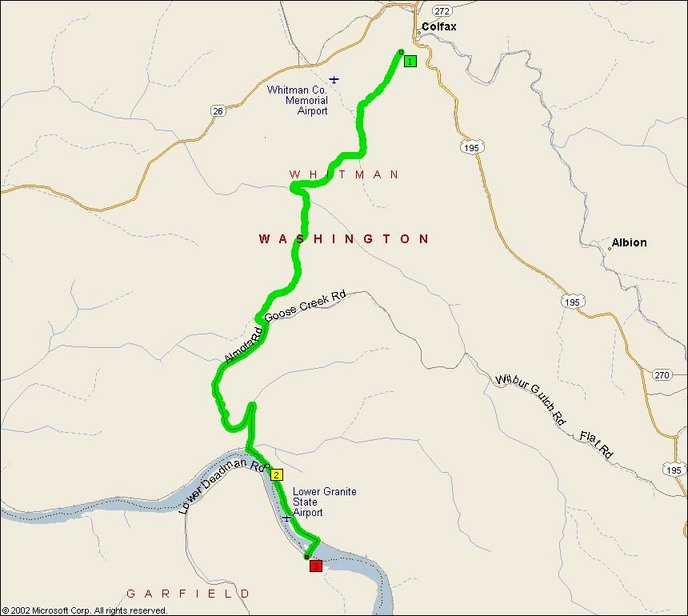 Google Map: