This is another member of the Grangeville Gang. And no, this road is not named after a mountain, at least not directly, but after a town that at one time was more important than Grangeville.
This road is very sparsely travelled as Mount Idaho isn't exactly a bustling metropolis. The road has a few new houses built along it though as the views are quite nice. Not sure I'd want to live up there in the winter either, as I bet it snows like nobody's business.
In the summer, this road is a giggle. I thoroughly enjoyed ripping up it at a good clip, and didn't see a single vehicle until I was into "downtown" Mt. Idaho and not another one until I was right back into Grangeville.
You also don't have the impressive vistas that you can get with Harpster or Whitebird Grades. Instead, you have a load of fun on a road that isn't so challenging that the novice is tired after a run or two. You might need more gas in Grangeville after you've done the Harpster-Elk City-Mt. Idaho Loop though. This is some seriously rugged country.
Right in the middle of Mt. Idaho at the curve in the main road you can see the back of a Idaho State Historical Marker, which reads:
In 1862, a noted Western scout, Mose Milner, started Mount Idaho on his gold rush trail to Florence. Camas Prairie's major early town soon grew up here. But when civic leaders resisted a farm effort to organize a grange there in 1874, Grangeville grew up as a better-located town. Although Mount Idaho became county seat from 1875 to 1902 and had an important Chinese community, Grangeville soon surpassed its older rival. Most of its early buildings have disappeared.
It's not terribly picturesque, but gives a view of the valley to the south.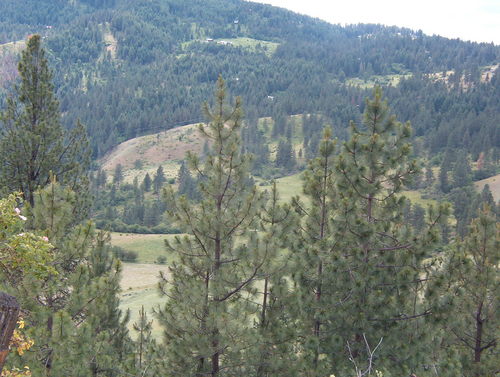 Towns: Mount Idaho
Length: 9 miles
County: Idaho County, Idaho
Overview Map: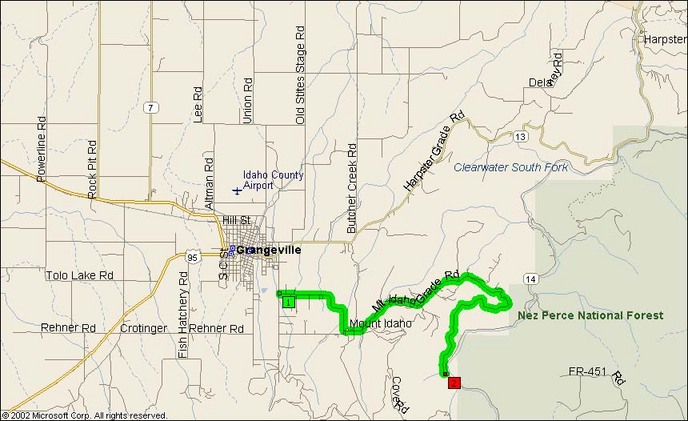 Google Map: