For riders used to the hustle & bustle of Western Washington, Washington's Route 20 is prone to inducing a bit of mental dissonance. If you departed on your trip from Seattle, you've spent the last couple hundred around lots of cars, motorcycles, and RVs. Well, that pretty much seems to end once you're east of Okanogan.
Once you cross the Columbia at Tonasket, you're into a whole different time and place. Riding through the canyon floors of these sparsely-forested hillsides, it's very easy to believe that you might be riding through the early years of the 20th century and not the 21st. Indeed, I kept half expecting to see some miner on a donkey or a rancher riding down out of the hills every time I came around a corner.
No, there were no cowboys or gold miners, instead I got deer. All over the place they were.
Most of Route 20 is rangeland, mostly fenced thankfully, but rangeland nonetheless. I would see deer near the road or in adjoining fields every 4-5 miles. On many occasions during this 150+ mile ride, I'd see deer grazing alongside big beef cattle as nonchalantly as if they too were completely domesticated.
Finlay Canyon across to the Methow Valley: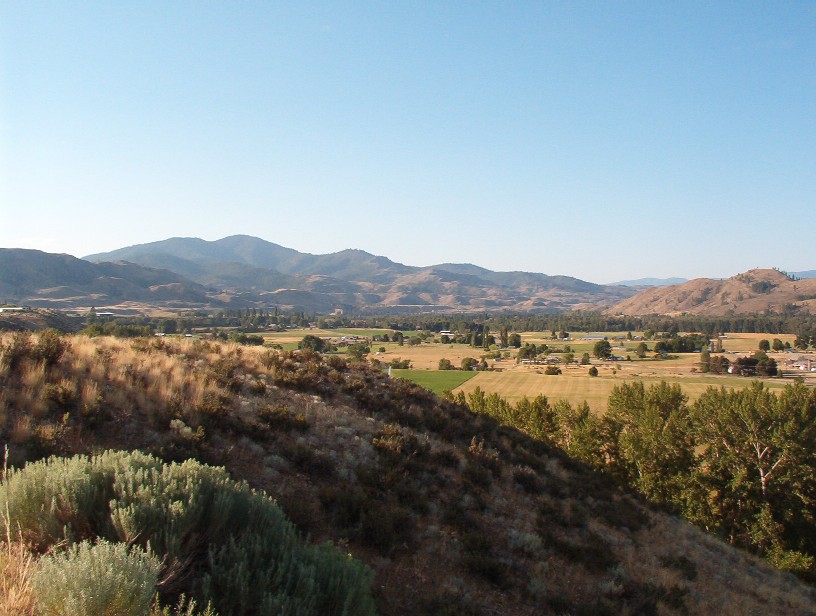 Once you're east of Tonasket, this road takes on that Old West feeling that I mentioned before. The landscape is brown with a few resinous pine trees along the roadside. I spent the morning out around Wauconda and Republic, all by myself. The streets of Republic were almost deserted. I saw several cars parked along the side of the street, but almost nobody was stirring even at 11am on Sunday.
The only "major" town along the route is Kettle Falls/Colville. You can get all the usual items there and Google reports that there's a couple motorcycle shops in town. Not surprising really, in that this entire area is a dual-sport paradise. Dirt roads everywhere once you're off the main highway.
As far as the road itself, well, it's simply incredible. It's one of the best stretches of roadway I've ever ridden. You can do 30-40 miles of awesome sweepers at a stretch. Then all the sudden you get a few miles of gentler sweepers and cross a river, and you're back into some of the most incredible touring twisties this side of the California state line.
Counties: Okanogan, Ferry, Stevens, Pend Oreille (pron. Pond O'Ray)
Length: 157 miles
Towns: Okanogan, Riverside, Tonasket, Wauconda, Republic, Kettle Falls, Colville, Ione
A lovely view of one of the waterfalls along the route: Crystal Falls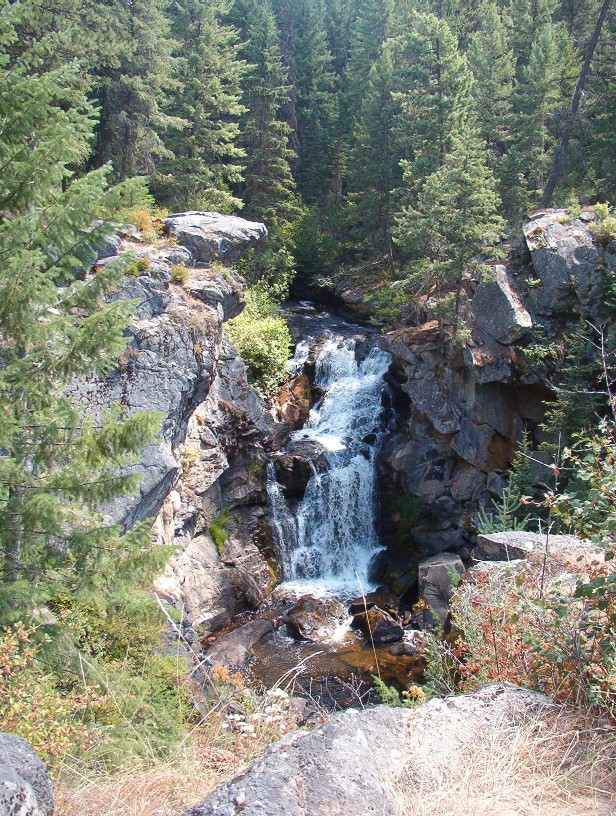 Google Maps: