Washington State Route 706 is one of the more picturesque highways in Western Washington, and one of the busiest two lane highways you'll find outside of the Metropolitan Everett-Sea-Tac-Oly sprawl. The road is quite well-paved and engineered. The curves are quite smooth and very little in the way of road irregularities to distract you from your rubbernecking-tourist avoidance exercises.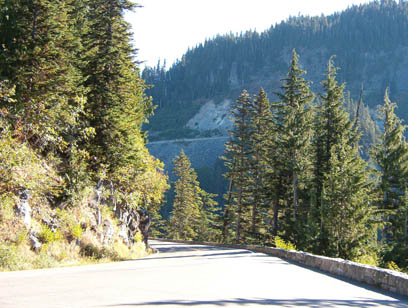 This highway requires a National Park admission fee to enter the park at either end. The $5 fee is good for 7 days at the time of this posting, and gives you access to some beautiful roads and lovely scenery.
Paradise Visitors Center is a popular destination for visitors to Mount Rainier National Park, and is located just off Highway 706. The Visitors Center has some interpretive education stuff, a concession stand (last time I was there), a gift shop, and restrooms.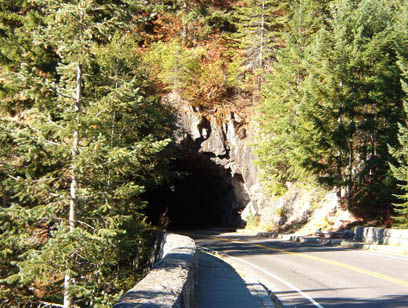 Box Canyon Tunnel
State Route 706 has a bit of a problem with weekenders running around gawking at the hills and at the mountain. Do be careful when rounding corners, as traffic stopping in a blind corner is so common in the Seattle area that none of the cage drivers even stop to think that they're in a hazardous situation.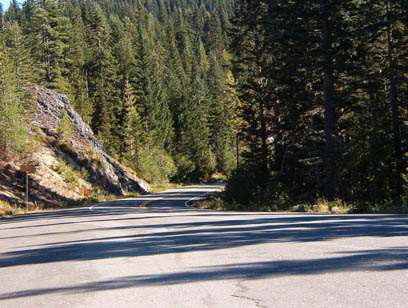 Uphill Esses, West of Paradise
On my most recent visit to Rainier's south side, 706 was shut down for several miles between Paradise and Longmire because a mudslide had carried part of the road away. A 10 minute light had been set up for the area, and at noon on that early October Saturday afternoon, traffic was starting to build quickly as I left the area.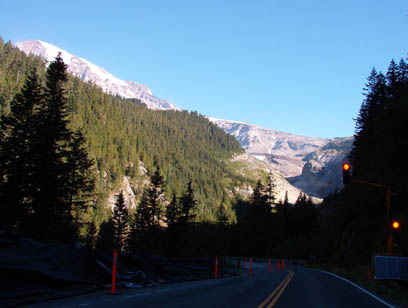 Another fantastic view out towards the West as the morning sun lights up the surrounding mountains.
---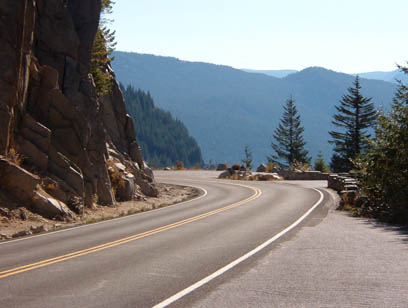 Another blind right-hander, photographed from the exit.
SR706 is a gorgeous road. It's amazingly well-maintained for a National Park road, mostly due to the fantastic amounts of tourist traffic.The photos you see here were taken quite early in the day, around 10am, before the tourists arrived. By 1pm on my way out, there was a mile long backup at the Longmire entry gates.
Overview Map of Washington State Route 706: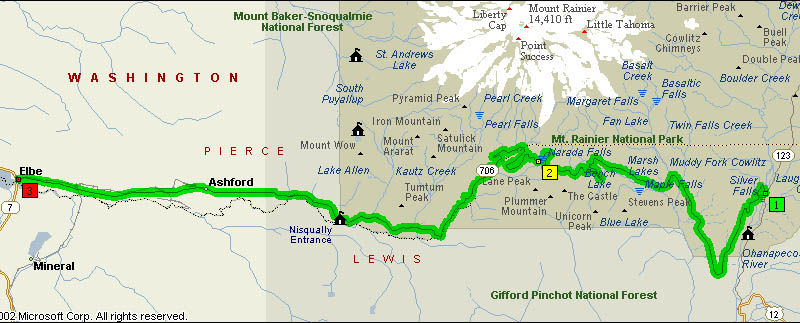 Google Map: